Loading...
Your Partner
to
Success
We are top volumetric manufacturers & exporters of Paper and Paper stationery products. We partner to the success of our Clientele by creating strong value chain of understanding & customisation as per clients requirements, designing in the most cost-effective manner, ensure durability and consistency with on time supply.
OUR PRODUCTS

This spiral book has a soft,semi soft,laminated etc variants .It is ideal for students at all levels, home or office use, drawing or sketching. Take notes in class, jot down reminders, keep track of assignments or tasks and much more with this quality product.
Composition Book is ready for any assignment Grab it and go! Great for school and offices Standard weight hard / Semi hard cover and back cover sewn center/pinning binding with tape reinforced. Optional inside covers printed with class schedule and math conversion tables. Variants as per price target possible.
We offer various options in Klip, Board qualities, colors & gsm for all types of Spring Files, Flat files, Square cut folders etc. with excellent ideas & themed patterns.
Durable Soft Cover,Books for mindfulness reflection. Best of possibilities & options for cover & paper qualities across a wide range of options are possible. All customised size & packing options available. In addition, we offer this notebook at very competitive prices.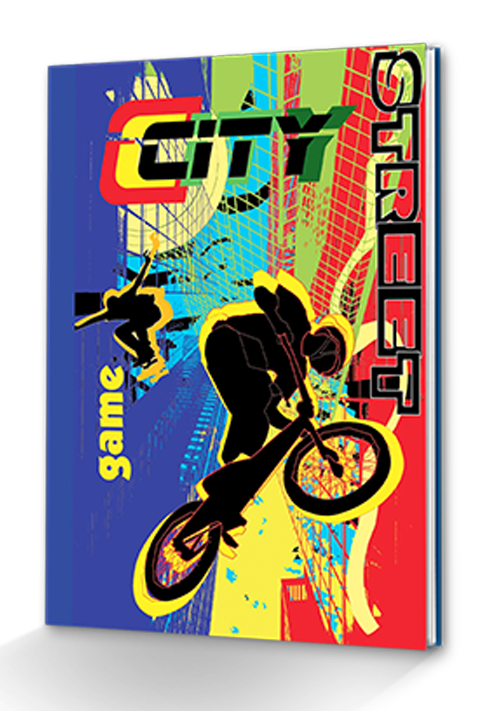 Notebooks are the best study needs to be used for educational purposes or best to be served as a stationery needs. Available in an attractive cover designs, quality , & ruling variants as per requirement. FS,A4, B5 & several size & No. of pages combinations possible.
We have set innovative quality benchmarks in our counter books, from designing to quality & are experts in the product. Manufactured using quality specially developed product specific machines with predefined guidelines of quality standard. In addition to this, it is made available in plethora of sizes, colours, designs and prints in order to meet the diverse requirements of the clients.
Neque porro quisquam est, qui dolorem ipsum quia dolor sit amet, consectetur, adipisci velit, sed quia nonkdni numquam eius modi tempora incidunt ut labore
GET QUOTE
Neque porro quisquam est, qui dolorem ipsum quia dolor sit amet, consectetur, adipisci velit, sed quia nonkdni numquam eius modi tempora incidunt ut labore
GET QUOTE
Neque porro quisquam est, qui dolorem ipsum quia dolor sit amet, consectetur, adipisci velit, sed quia nonkdni numquam eius modi tempora incidunt ut labore
GET QUOTE
Neque porro quisquam est, qui dolorem ipsum quia dolor sit amet, consectetur, adipisci velit, sed quia nonkdni numquam eius modi tempora incidunt ut labore
GET QUOTE